Landscape mode : enjoy video coaching in full screen!
Many of you have been asking this feature… And since we are here to provide you the best coaching experience possible, we've worked very hard this fall to develop a new "Landscape" mode"
Landscape mode: how does it work ?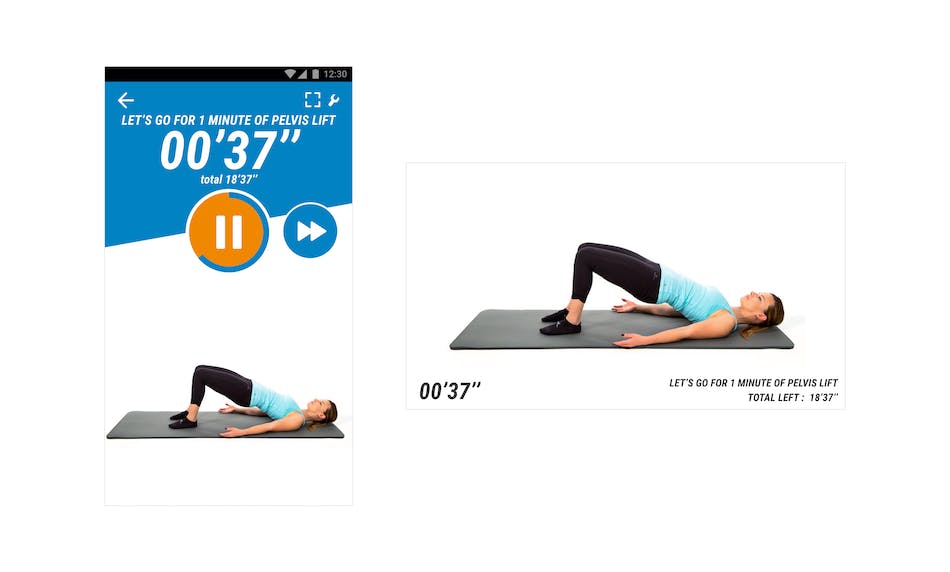 We've designed this landscape view for all coaching sessions based on videos (pilates, fitness, bodybuilding, etc.). The goal is simple: allow you to watch the videos in full screen and see better the postures and movements to follow ;)
(!) Note : this new landscape mode is only available for video-based coaching sessions. It means that you can't use it for other types of activities (free session or coaching sessions without video).
Want us to develop this landscape mode for all activities ? Let us know by commeting this article! ;)
To launch the landscape mode, it's easy:
Start a video-based coaching session (single session or session in a program)
When the session is started, tap on the "full screen" icon (top-right of the screen)
The screen will switch orientation and the video will be displayed in full screen, with the instruction and countdown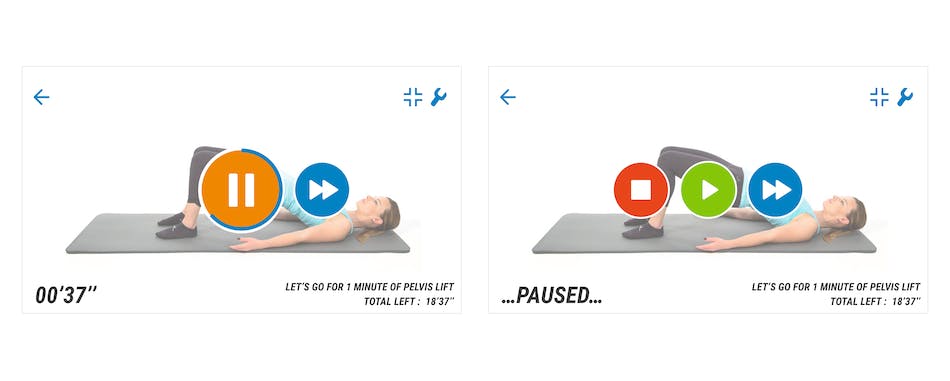 Want to pause/stop the session or change your settings ? Easy : you just need to tap the screen anywhere and the same actions will appear!
Want to to come back to portrait mode ? Tap on the "reduce screen" icon and it will switch, magic!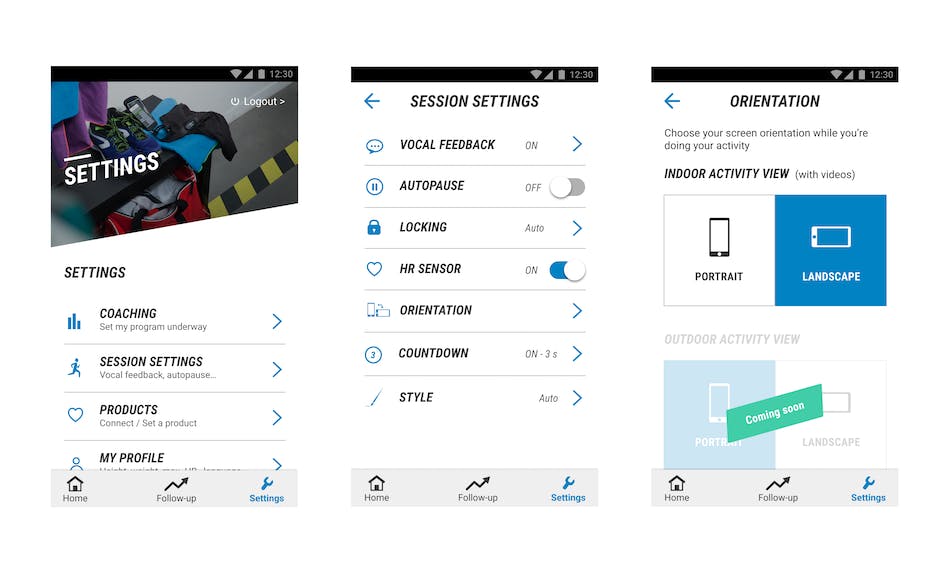 You've become a fan of the new landscape mode and want to automatically launch your video-based session with this view ? We've made that possible too!
Go to your session settings ("Settings" > "Session settings")
Tap on "Orientation", then select "Landscape"