Boost your vitality with my gym challenge!
Boost your vitality with my gym challenge!
1 session a day, everyday! GENTLE & GRADUAL WORKOUTS TO SUSTAIN GOOD HEALTH!
MY G.R.E.A.T* ROUTINE, 4 WORKOUTS, 12 MINS A DAY!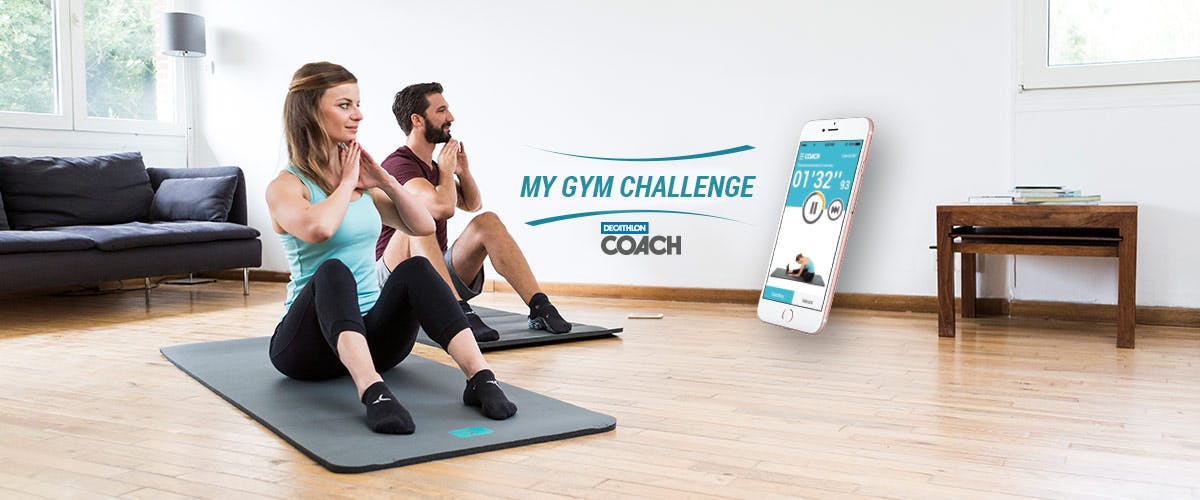 Alice and Bruno are DECATHLON Gym Pilates experts and creators of the G.R.E.A.T. routine, who partnered up with a sports physiotherapist to imagine each workout.

Just 12 minutes are sufficient each day to make you work on what's essential: your physical vitality.

Do this when you want, where you want! At home, in the morning, evening or even during a break at work! Doesn't it sound like the ideal routine?

This G.R.E.A.T* routine includes 4 workouts:

. Core strength

. Hip raises

. Stretching exercises

. Flexibility exercises
Everyday…

Discover a selection of simple Gym & Pilates exercises, to do daily and get real health benefits:

. Improve posture

. Get more toned

. Work on your suppleness

. In a nutshell, gently boost your energy, at your own pace :)


Get yourself familiar with this routine, by following the My Gym Challenge program for 6 weeks thanks to daily video classes.

Download the app for free:
NB: If you already have a training programme in progress, you'll be able to access the workouts separately. Each "section" is repeated each day of the corresponding week (section 1 = week 1...).
READY, STEADY, STEP IT UP!