Share a snapshot of your session summary!
Share a snapshot of your session summary!
Because "happiness is only real when shared" , our developers have done their best for the past weeks to offer you a brand new feature which will allow you to create & share a personalized image of your session. See you on social media? ;) #decathloncoach
How to create a personalized image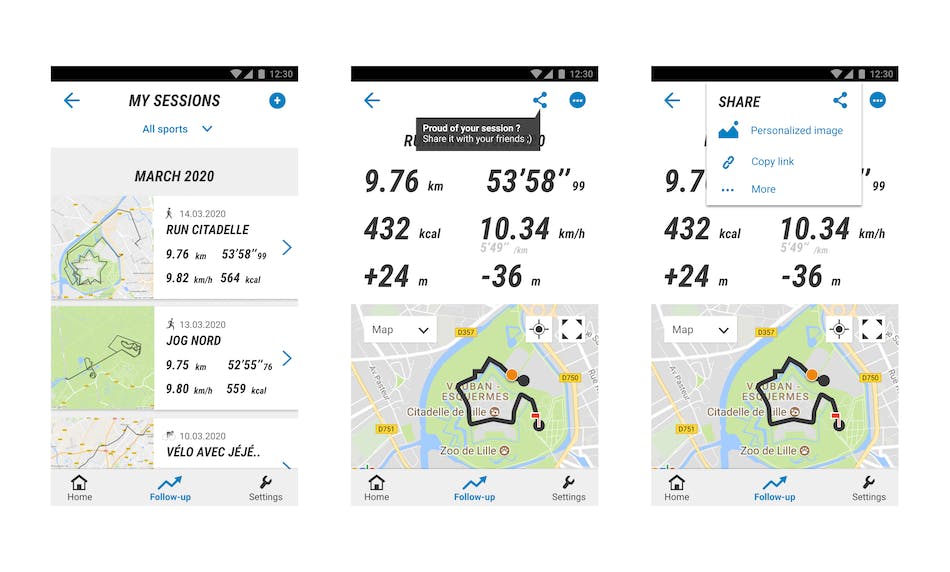 To access the "personalized image" feature, just do the following:
Open one of your past sessions ("Follow-up" > "History")
Tap on the "Share" icon (top-right of the screen)
Select "Personalized image"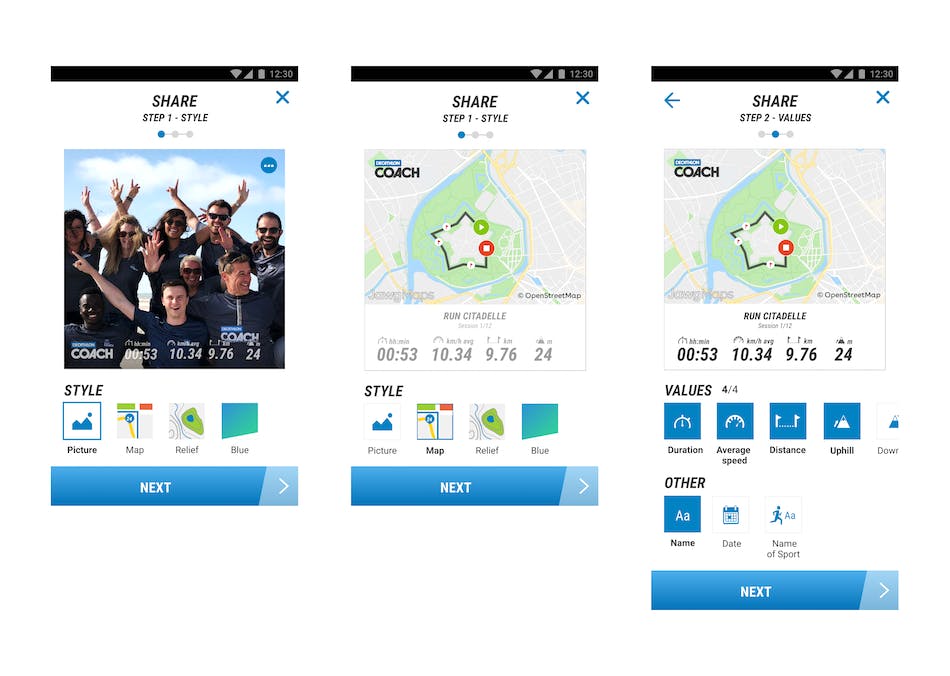 Then, you'll be able to create your image in 2 steps:
Select your image style: "Picture", "Blue", "Map" or "Relief"... You can try them all!
Select the session data you want to display: session name, average speed, session duration, ongoing program… You can mix any kind of data (4 data max.)
(!) Note : "Map" & "Relief" styles are only available for session with GPS tracking.
Save & share your personalized image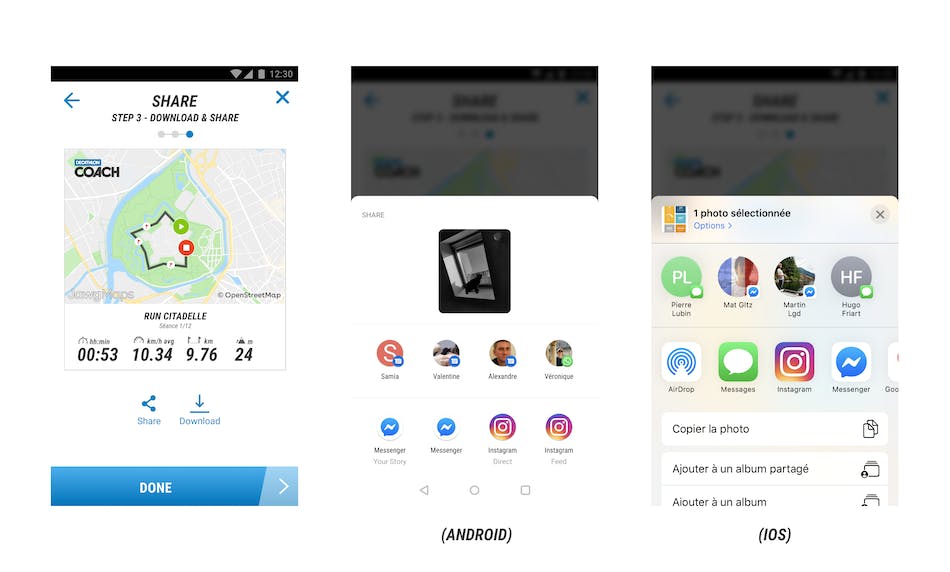 Once your personalized image is ready, you'll be able to: Une fois que vous avez créé votre image, vous pourrez :
Save it in your phone: it will be automatically added to your phone library / camera roll
Share your image on any kind of social media or platform (Facebook, Instagram, Whatsapp, Snapchat, …)
Want to say hello? Feel free to tag us with our account @decathloncoach or with the hastag #decathloncoach ;)
… And if you don't want to miss anything, you can follow us on Facebook and Instagram
We can't wait to see your beautiful pictures!