You will love doing sport at home!
You will love doing sport at home!
THERE IS NOTHING TO STOP YOU! And we are going to give you everything you need to make you love sport from home, by turning your living room into a gym thanks to the free Decathlon Coach app.
Given how dispiriting the news is at the moment, we are very soon going to need to relieve stress or let off steam!
What better than to make your living space a playground, where you can train at home, at your pace and for maximum enjoyment? Here are a few tips that will allow you to do sport at home with the Decathlon Coach!
DO YOU WANT TO SET YOURSELF A CHALLENGE OR LET OFF STEAM?
Believe it or not, you can actually sweat from doing sport at home! Discover our Cardio Fitness training programme, our bodyweight training circuits, and for the more motivated boxing or Fit trampo programmes!
OR LOOKING MORE TAKE CARE OF YOUR WELL-BEING?
Because doing sport at home also allows you to have a moment to yourself.
And what if it was the opportunity to put in place little routines when you wake up or before going to bed, centred around stretching exercises? Easy to fit into your day with just 10 minutes enough to feel calmer!
Get motivated with the whole family to make it more fun! Ideal for youngsters and adults alike is to set yourselves challenges with a skipping rope, or managing to do the G.R.E.A.T routine including core strength, strength training, stretching, abs every day!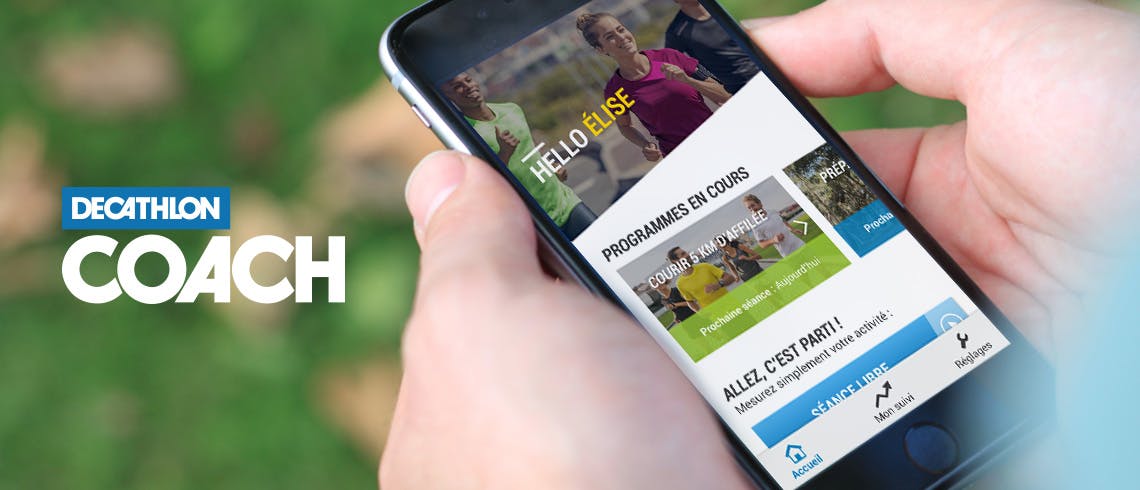 But what is Decathlon Coach?
A 100% free coaching app
Sessions on demand
Target orientated programmes
Pro tips for keeping motivated
And especially multisport: Cardio Fitness, Strength training, Stretching, Pilates, Boxing.....