Why walking as part of a groupe is an excellent idea
Why walking as part of a groupe is an excellent idea
Are fitness walking and Nordic walking individual sports? Although fitness walking or Nordic walking are often considered to be sports that are practised by oneself, they can also be practised as part of a group. We asked several walkers why they preferred to walk as part of a group. Stop being a loner and try joining a group!
1 - Being part of a group is more fun!
Joining a group helps to quickly become part of the community of walkers. It's a good way of sharing your pastime without having to be competitive. Like Sophie who discovered this active and friendly environment by joining a group:
"Meeting other people, plenty of fun, enjoyment and shared recreation, etc. This is what group outings mean for me. Walking together helps you to open up to others and improve thanks to the team spirit!" - Sophie
2 - Walk as part of a group in order to keep fully motivated
Whatever objective you want to attain thanks to fitness walking or Nordic walking, you will only fulfil those ambitions by walking on a regular basis. Some people get the additional motivation from the group that they need to get their power walking trainers on and grab their Nordic walking poles, like Yann who wouldn't dream of letting the group down:
"For sure, walking as a part of a group keeps you motivated. This is because signing up and participating in each session gives you a challenge" - Yann
And, first and foremost, when you are part of a group there is no way that you want to let your walking companions down. They are relying on you whatever the weather conditions!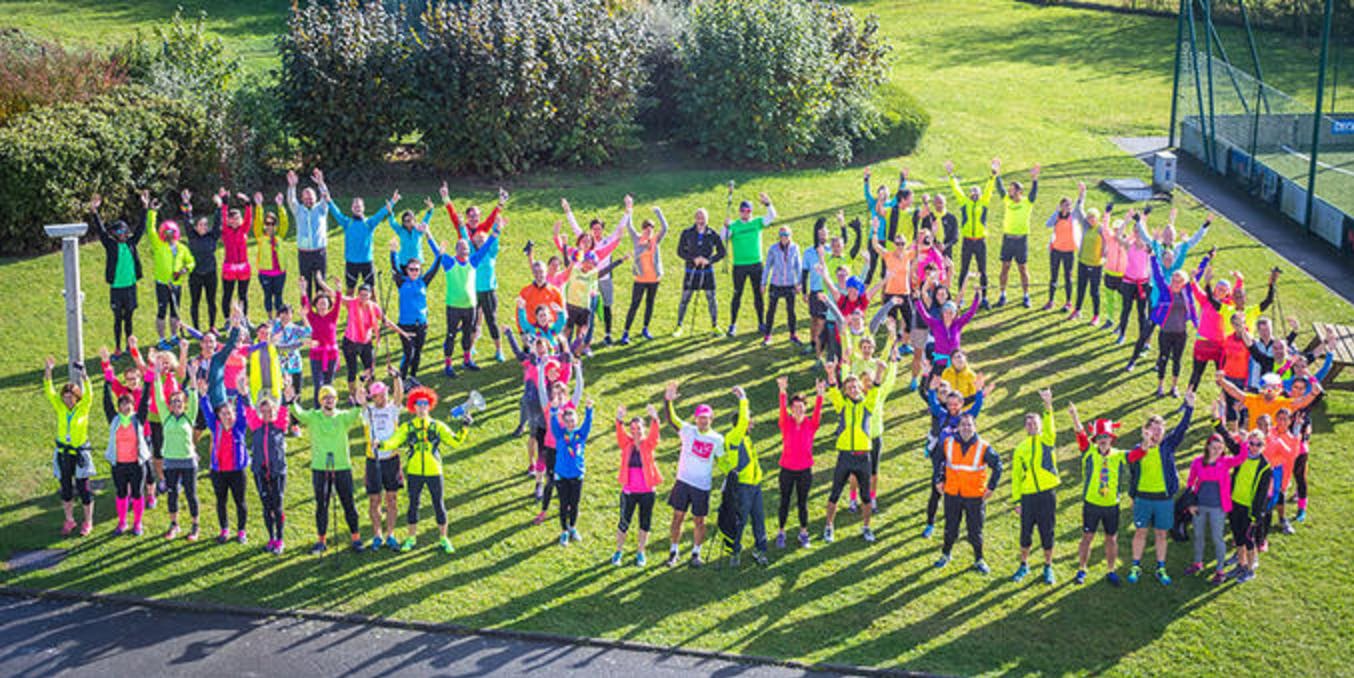 3 – Together, in order to improve the session and surpass oneself
Aurélie discovered physical and mental resources that she never knew she had before joining her walking group. In addition to learning all the tips and advice from the more experienced walkers, as a group, the monotony of longer outings is broken up as the members of the group encourage each other with good humour thanks to the enthusiasm of the group!
"Walking as part of a group pushes me to go faster, for longer and to exceed my capacities. When I feel a drop in energy levels, the other walkers are not necessarily feeling the same thing and so the group helps me to hang on!" - Aurélie
4 – The group helps me to feel safe
Although it is not always the first thing that comes to mind, joining a walking group also helps to create a more secure environment, particularly for women. The group inspires confidence and you exercise more in the knowledge that you are in good company and relax more during the recreational activity!